Update on COVID-19 investigation in Whapmagoostui
Featured media
Image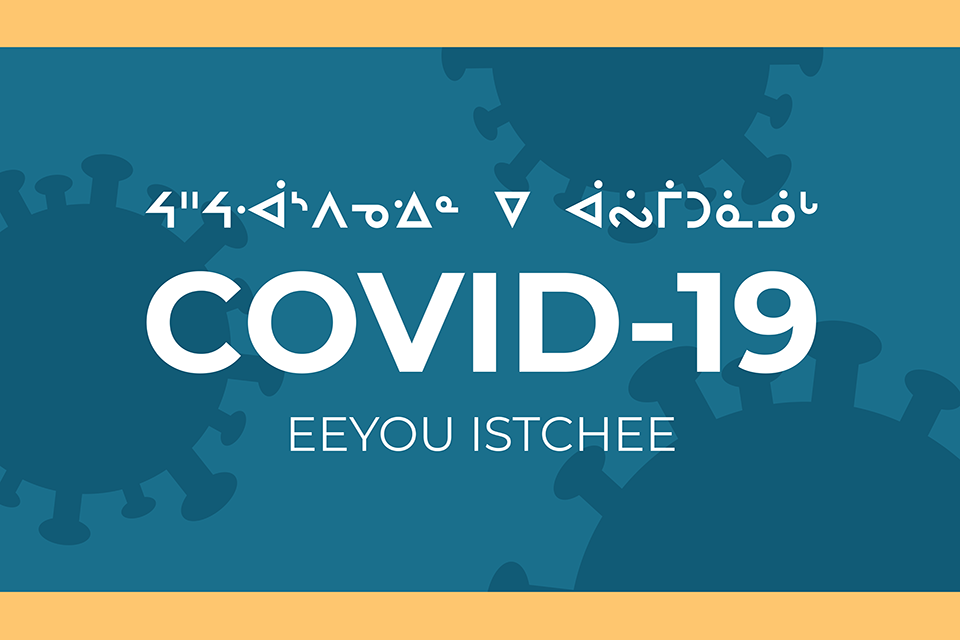 Content
CBH Public Health is investigating a situation of concern in Whapmagoostui involving a person under investigation (PUI) for COVID-19.
Given the specific circumstances of this situation, Public Health has implemented precautionary measures that require a number of people who had direct contact with the person under investigation to self-isolate, in order to protect the community while the investigation continues.
People who are isolating because of this situation will be able to get tested for COVID-19.
We recognize that, because of the number of people that are self-isolating, rumors can spread quickly and cause significant concern to community members. We encourage community solidarity to support people who are self-isolating in this situation. They are receiving guidance and support from Public Health staff.
The person under investigation for COVID-19 has no known contacts in Kuujuuarapik. The Cree Health Board regularly collaborates with Nunavik's Regional Board of Health and Social Services, to ensure the communities of Whapmagoostui and Kuujjuarapik are aligned in their response to potential concerns of COVID-19. CBH will continue to collaborate with our partner region as this investigation continues.
At this time, no further community action is required for Whapmagoostui and Kuujuuarapik.
Further community action will depend on investigation results, and, if necessary, will be communicated by CBH Public Health and Cree leadership in the coming days.
Contact tracing, preventive isolation and testing allow Public Health to assess potential exposure to the virus, and contain any possible spread of infection. The cooperation of community members with the ongoing investigation is greatly appreciated.
If you are called during any contact tracing process, please answer the questions with as much detail as you can provide.
The Cree Health Board would like to remind everyone in Eeyou Istchee that, even though we are in Phase 3 of deconfinement, and limited gatherings are allowed, it's essential to follow precautionary measures.