#ThisIsOurShot - "I did it for my family, my community"
Summary
People across Eeyou Istchee explain why they choose to get the vaccine
Featured media
Image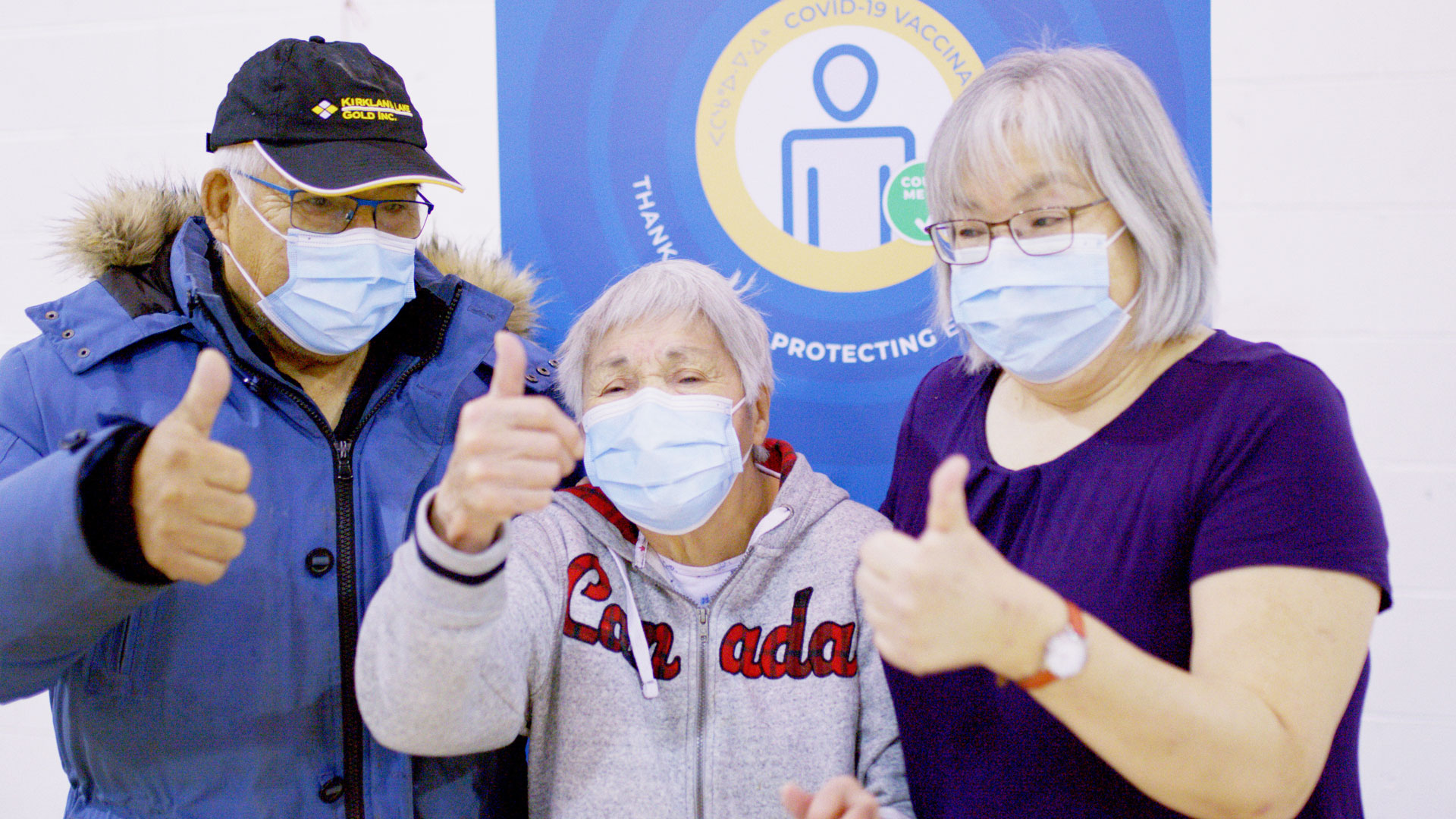 Content
Grand Chief Abel Bosum and his wife were among the first to receive the vaccine in Oujé-Bougoumou on January 10.         Video: Willy Bosum/CBHSSJB
Chisasibi Chief Daisy House
Dr. Sarah Pashagumskum, Chairperson of the Cree School Board
Dr. Darlene Kitty and her parents
Gloria Pashagumskum Wapachee
Nicholas Ortepi, Specialized IT Analyst, CBHSSJB
Dr. Robert Tremblay, doctor in Chisasibi
Dr. Michael Lefson, doctor in Chisasibi
Eric Grimstead, Principal, James Bay Eeyou School
Videos: Marcel Grogorick/CBHSSJB
Questions?
Eeyou Istchee COVID-19 Info-line - Call (9 am-6 pm) or inbox @creehealth on Facebook. Leave your name & number.