Special precautions taken for clients travelling on the air charter during COVID-19
Summary
Wiichihiituwin (CPS) is working with our partner Air Creebec to ensure the safety of our clients flying on the air charter during COVID-19.
Featured media
Image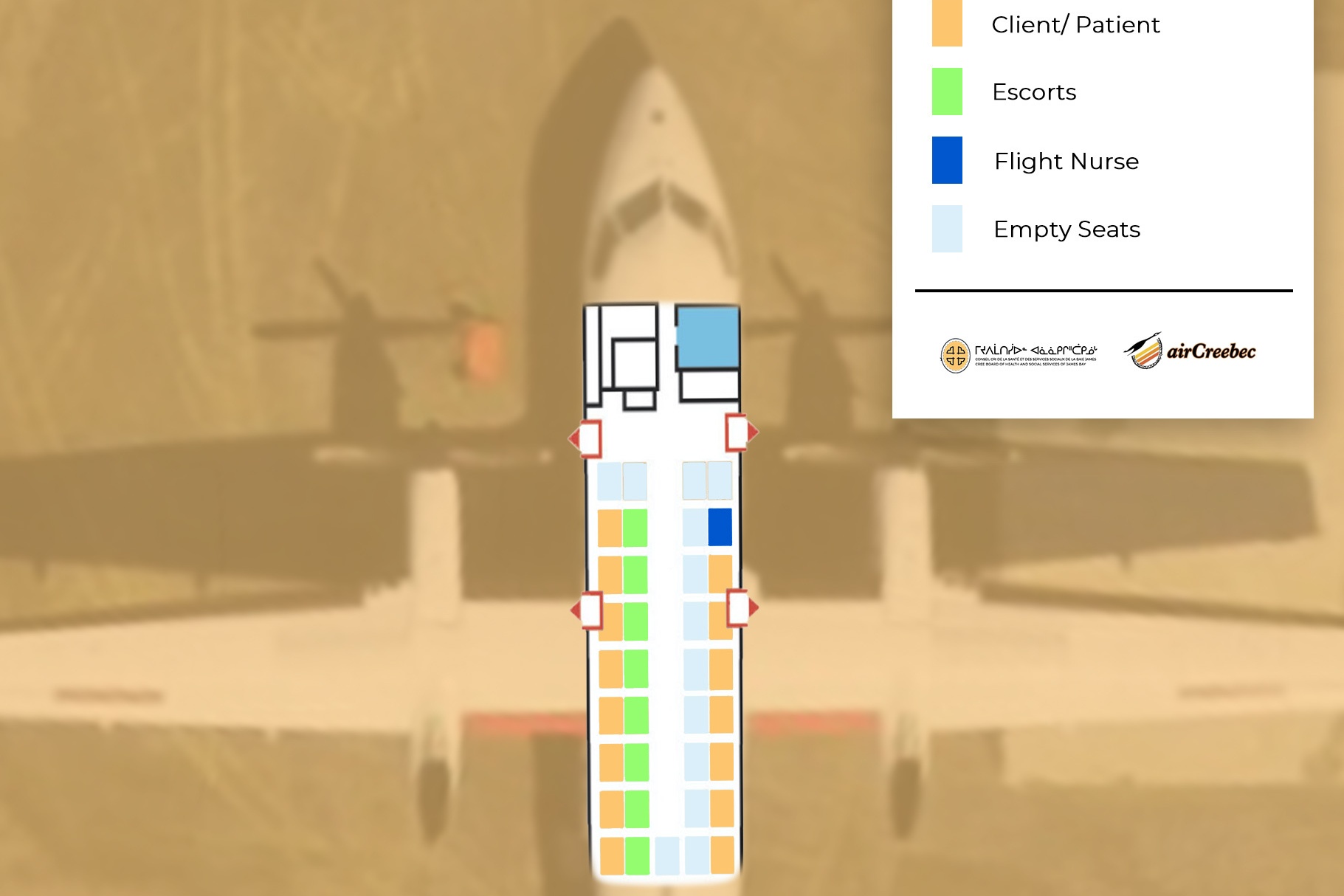 Clients will be seated in such a way as to ensure the best-possible physical distancing, following regional public health recommendations. Clients travelling alone will be seated at window seats only. Clients travelling with an escort will be seated at the window, with the escort seated next to the aisle.
Other measures in place to limit transmission of the virus in the charter include cleaning of plane, pre-triage assessments, handwashing, mask use, pre-boarding isolation period + testing.