Wemindji receives Moderna vaccine shipment
Summary
On Saturday, January 16, the Moderna vaccine was delivered to Wemindji CMC
Featured media
Image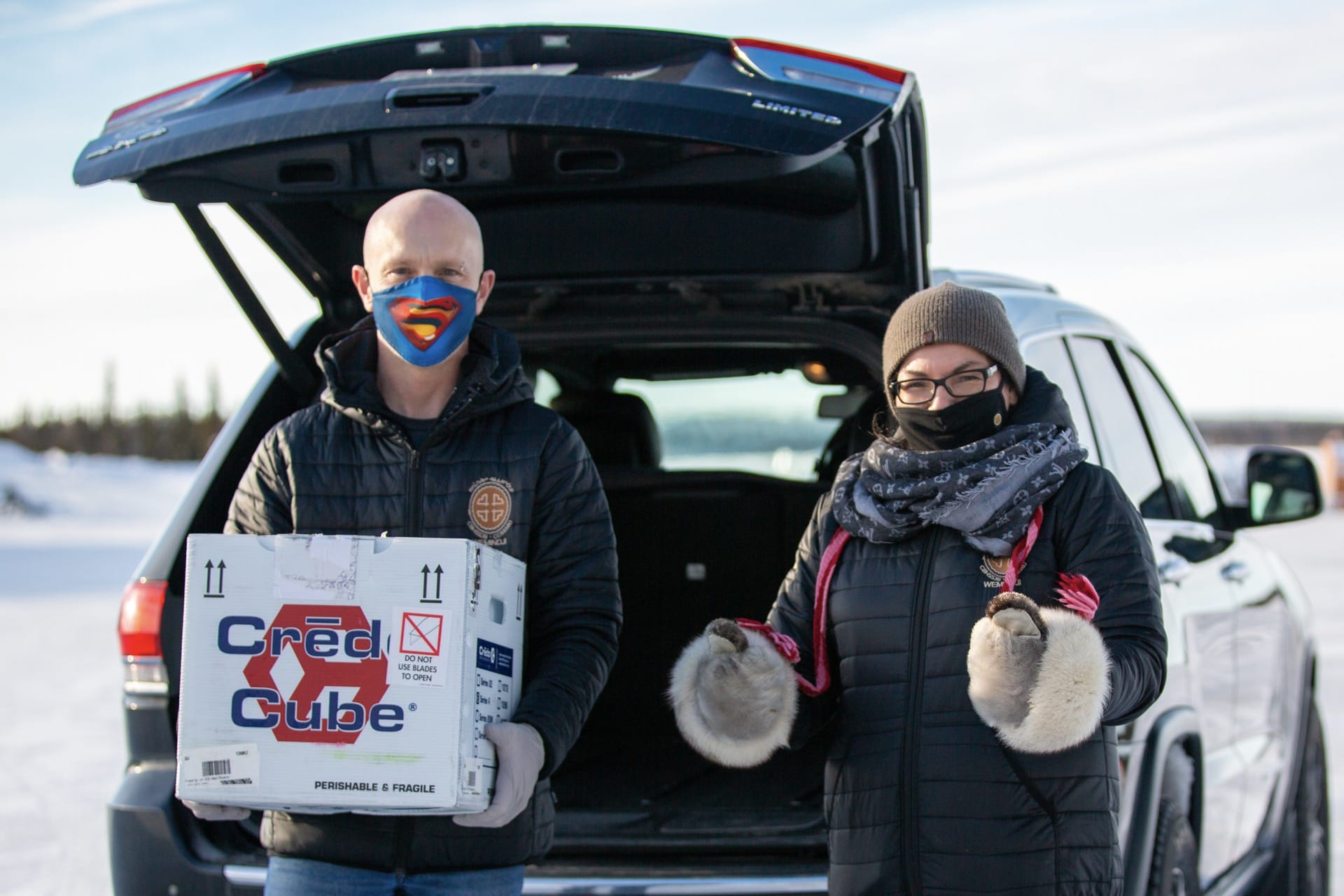 Content
Photos: Katherine Dehm/CBHSSJB
Support
In Eeyou Istchee, the Moderna vaccine campaign to fight COVID-19 began January 16. Get answers to questions you may have about the vaccine below.
Wiichihiiwaauwin (Mental Health) Helpline - 24/7. Cree speakers and Elders are available upon request
Questions?
Eeyou Istchee COVID-19 Info-line - Call (9 am-6 pm) or inbox @creehealth on Facebook. Leave your name & number.