November 20: Important Update about Region 10 – Chibougamau/Chapais and health services
Summary
The number of cases of COVID-19 in Chibougamau/Chapais continues to climb because of several outbreaks earlier this month, causing concern for Cree leadership and the Health Board
Featured media
Image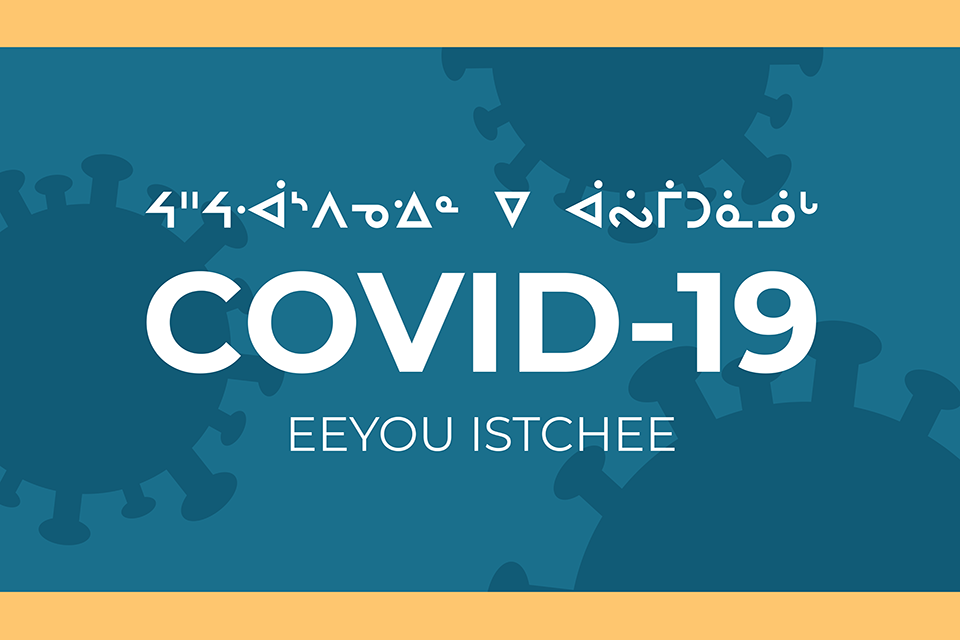 Content
*As a result, there is a need to adjust the deconfinement plans for Cree communities. Please consult the CNG's update (shared below) for details about your community.
*At this time, inter-community travel is not restricted. Health care workers, patients and essential workers who travel between Chibougamau/Chapais and Eeyou Istchee will be informed of additional measures in place, depending on their situation.
*The Cree Board of Health is working very closely with medical services in Chibougamau to make sure patients who go there to receive care remain safe. If you have medical appointments, please go to them. It is safe for patients to receive hemodialysis treatment in Chibougamau.
*Visits will be reduced at Chibougamau Hospital as of midnight Sunday. Hospitalized patients will be allowed one bedside escort per day. Pregnant women giving birth will be allowed one family member or friend to accompany them inside the hospital.
*Please keep up with precautionary measures, including physical distancing, washing our hands, and wearing a mask properly when we need to wear one. When we respect these measures, we protect the people around us.
Cree Nation Government Areas of Risk Maps
Questions?
Eeyou Istchee COVID-19 Info-line - Call or inbox @creehealth on Facebook. Leave your name & number.