Description
ᐄᔨᔨᐅᔨᒧᐎᓐ | IIYIYIUYIMUWIN
JAN 7
Update presented by CHB Vice-Chair Christine Petawabano
Summary
Read the update from Cree Nation Government to learn more about the latest case and upcoming vaccination campaign
Featured media
Image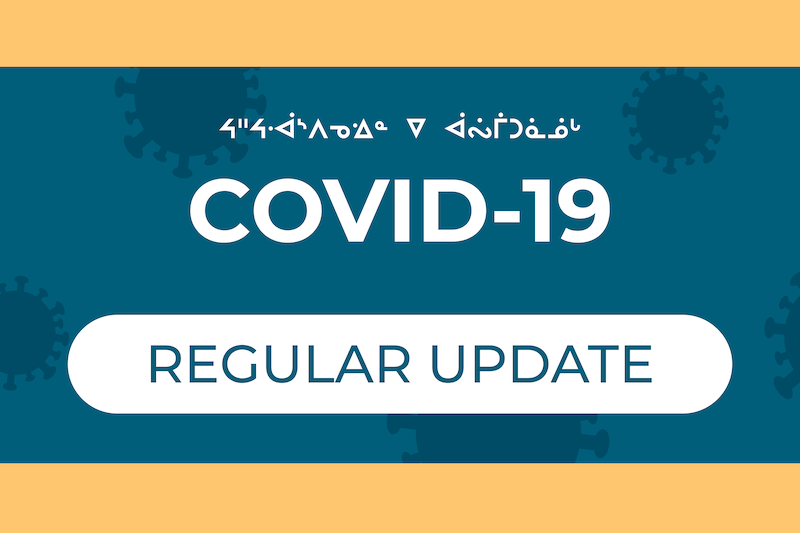 Content
COVID-19 cases are climbing at such an alarming rate in the South that the Governments of Ontario and Quebec have imposed severe restrictions to try and get the situation under control. 
The communities of Eeyou Istchee have made such incredible sacrifices since the beginning of the pandemic that we are exempt from the "Lockdown" ordered in the rest of Quebec.  I will provide more details in a moment. 
Eeyou Istchee's 20th Case
In Eeyou Istchee we have a new confirmed case in one of our communities. It was reported this week. This is the 20th case for our region. 
Public Health is investigating this situation thoroughly to ensure the case is contained as quickly as possible. Contact tracing is being done, and close contacts are isolating. These people are also being tested for COVID-19. 
Public Health will provide an update on the case very soon. This situation will not affect plans to start the Cree Nation COVID-19 vaccination campaign in any community. It's more important than ever that we do everything we can to keep the virus out of our communities. The vaccine is an important tool in those efforts. 
The Health Board is working very hard, with support from Cree leadership, to be ready for a regional vaccination campaign. The Government of Quebec has confirmed that all the doses required for residents of the Cree communities are expected to arrive as early as January 14th. That's when we expect the Cree Nation vaccination campaign will begin. 
The Health Board will share more details in coming days about how the vaccination campaign will work in each community. 
As we move towards a Cree Nation vaccination campaign, it is also more important than ever that we use our limited health care resources and staff members wisely. 
We need to continue to be very careful at this moment in time in the pandemic. Our local mandatory isolation laws are another important tool to keep the virus at bay. Our local laws work because of the cooperation and sense of responsibility of one. 
New restrictions in rest of Quebec
The Government of Quebec has ordered new restrictions to prevent the spread of the virus. These measures do not apply to Eeyou Istchee Region 18 or Nunavik Region 17.
If you are in any other region, here is how Quebec's restrictions will work. 
From Saturday, January 9th, until Monday, February 8th, in all regions of Quebec (except Nunavik Region 17 and Eeyou Istchee Region 18) a curfew will be in place from 8pm to 5am every day.
In affected regions,
People will face fines from one thousand to six thousand dollars if they are found outdoors or traveling during this period without a valid reason. 
All bars and restaurants are closed except for take-out and delivery.
Only essential businesses are open, non-essential businesses can provide pick up service only.
Travel Restrictions
Travel to and from areas of risk is not advised. Travellers coming from these regions will be subject to local Mandatory 14-day Isolation Laws. 
Anywhere outside Quebec – with some exceptions in Northern Ontario.
Within Quebec:
Region 1 – Lower St-Lawrence
Region 2 – Saguenay-Lac-St-Jean
Region 3 – Quebec Capital
Region 4 – Mauricie and Centre du Québec
Region 5 – Estrie
Region 6 – Montreal
Region 7 – Outaouais(Gatineau)
Region 9 – North Shore
Region 11 – Gaspé and Magdalen Islands
Region 12 – Chaudière-Appalaches
Region 13 – Laval
Region 14 – Lanaudière
Region 15 – Laurentians
Region 16 – Montérégie
 Within Eeyou Istchee:
Any Hydro-Quebec site;
Mining sites, with some exceptions
Any forestry camp
Chibougamau is considered an area of risk if you are travelling to and from Whapmagoostui, Chisasibi, Wemindji, Eastmain and Waskaganish.
If you are travelling between those communities and Chibougamau, you'll have to self-isolate for 14 days when you return home.
Chibougamau however is NOT considered an area of risk for the communities of Mistissini, Ouje-Bougoumou, Waswanipi and Nemaska.
That means people can travel for essential services, including to the grocery store, pharmacy, to do banking and garage work, and receive medical care without the Mandatory 14 days of self-isolation.
Areas that are considered to have reduced risk
This means travellers will NOT be subject to local Mandatory 14-Day Isolation Laws. 
They include:
Region 8 – Abitibi-Témiscamingue
Region 10 – Nord du Quebec (except for Chibougamau)
Region 17 – Nunavik
Region 18 – Eeyou Istchee
In Ontario: Sudbury, Porcupine and Timiskaming, and the municipalities of Timmins, Moosonee and North Bay
The following work sites are also considered to have reduced risk:
Windfall Mining Exploration Site of Osisko Mining Inc
Renard Mine Site of Stornoway
Éléonore Mine Site of Newmont
If you must travel, 
Limit travel to what is necessary, and limit the number of travellers when possible.
Verify the rules and restrictions in place at your destination, including a curfew.
Be extra careful at your destination.
And be honest with people working at your community checkpoints.
Vaccination Program
The Moderna COVID-19 vaccine is coming to all communities. 
Watch for local announcements through radio and social media on where and when you can get the vaccine.
Vaccination is not mandatory, but Public Health Authorities in Canada and Eeyou Istchee are encouraging everyone to get vaccinated to protect themselves and the people around them from the virus.
Find out more about the COVID-19 vaccine
In Eeyou Istchee, the Moderna vaccine campaign to fight COVID-19 starts the weekend of January 16. Get answers to questions you may have about the vaccine
Questions?
Eeyou Istchee COVID-19 Info-line - Call or inbox @creehealth on Facebook. Leave your name & number.