Description
ᐄᔨᔨᐅᔨᒧᐎᓐ | IIYIYIUYIMUWIN
JAN 19
Update presented by CHB Chair Bertie Wapachee
Summary
As a result of the recent outbreak, all communities in Eeyou Istchee are adopting Phase 1 measures
Featured media
Image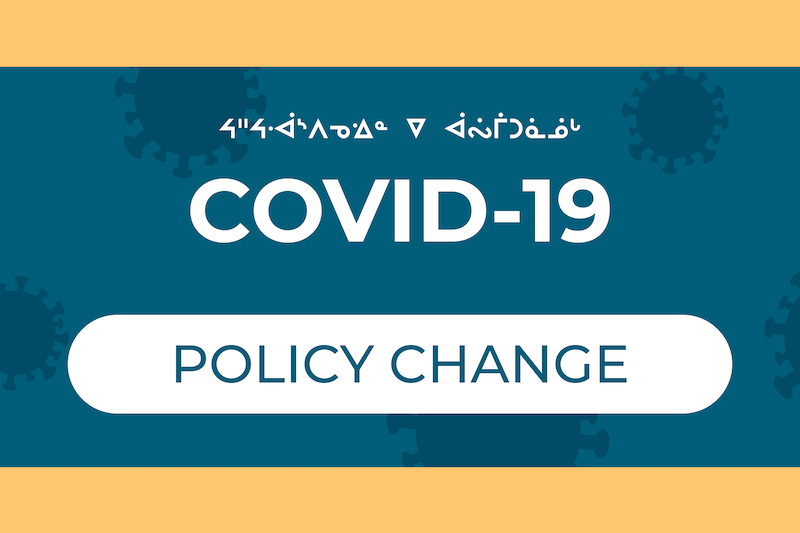 Content
Good afternoon – I am here today with an important update about COVID-19 in Eeyou Istchee. 
First, an update about Public Health's outbreak investigation.  
There are now 58 confirmed cases of COVID-19 linked to the outbreak. 

One (1) of those cases involves a person outside our region of Eeyou Istchee.  

This means there are now 57 active cases of infection in Eeyou Istchee.  

727 people have been identified and called through contact tracing, which has reached almost all of our communities in Eeyou Istchee.  

597 people have been tested so far in this investigation. Only people with significant contact to the positive cases are tested. 
As of Tuesday morning, Public Health was waiting for 70 test results.  
Public Health is also now investigating new COVID-19 cases in Whapmagoostui and Chisasibi.  
For people waiting for test results: We thank you for being so patient. We know waiting can be stressful for you, and your family. The contact tracing team is working as quickly as it can to call people once they receive your results.  
Positive test results will be shared within 48 hours. 

Negative test results will be shared in 7-10 days.  
If you have received a negative COVID test result, it is very important that you continue to self-isolate until you speak with a Public Health professional about your case.  
If you think you are linked to the social events linked to this outbreak, we ask you to please self-isolate now, and call the COVID-19 Info-Line. Your situation will be reviewed by the contact tracing team, in full confidentiality.  
The Cree Health Board and Cree leadership are grateful to everyone who is isolating as a result of this outbreak. When you isolate, and follow measures, you are protecting your community, and the Cree Nation. Thank you for all your efforts and sacrifice.  
The Cree Health Board and Cree leadership are also grateful to frontline workers, and the contact tracing team for their dedicated efforts to contain any further, possible spread of the virus in our communities.  
If you are called by the contact tracing team, please answer their questions with as much detail as you can. You may be called twice to follow up on information. This helps the contact tracing team find further possible chains of transmission.  
We are learning, through this outbreak, how quickly the virus can spread among people and communities when we don't follow the precautionary measures required by this pandemic.  
When we increase restrictions and measures, this helps the contact tracing team to do its work to track further transmission. As a result of the outbreak, all communities in Eeyou Istchee are adopting Phase 1 measures.  
IN PHASE 1: 
Indoor and outdoor gatherings such as cookouts or car rides are not allowed.  
If you are outside your household, follow precautionary measures (physical distancing, wearing a mask.) 

Essential businesses stay open. 

Access to and from the community is restricted to essential services only.  

Urgent medical care is available. Vaccination is considered an essential medical services, and so it is allowed in Phase 1.  
Further measures may be in effect in your community. Please check with local leadership for details. 
Everyone's continued cooperation with local measures and public health measures is our key to protect Eeyou Istchee in this outbreak. The Cree Nation is pulling together to face this challenge. This is a testament to our resilience as Cree people.  
The Cree Health Board would like to remind everyone that support is available for people who are feeling down right now, and need to talk to someone. We know this situation is causing stress and anxiety for many community members.  
Travel Update 
Non-essential travel within Eeyou Istchee, between communities, is restricted at this time. All non-essential travel between communities is now subject to the 14-day Mandatory Self-Isolation Law.  
Travel outside the territory is not recommended. Quebec's lockdown measures don't apply within Eeyou Istchee. But, there is NO reason for people to travel outside a Cree community for non-essential reasons right now.   
Eeyou Istchee is now neighbours several red zones, including Saguenay (Region 2), Abitibi-Temiscamingue (Region 8), and Northern Ontario. Travel to Region 10 (Chibougamau) still involves different restrictions, depending on where you are coming from. Please consult the Cree Nation Government's website for an updated list of the Areas of Risk.  
Region 17 (Nunavik) and Eeyou Istchee (Region 1) are not considered Areas of Risk. But given the different travel restrictions within Eeyou Istchee, people should check with their PSO.  
Vaccination Campaign Update 
On the weekend, the Moderna vaccine was delivered to all communities in Eeyou Istchee. The Cree Health Board is proud to see the collective efforts in each community… to organize vaccination sites and launch their campaigns. 
More than 3,000 people have been vaccinated so far in Eeyou Istchee. If you haven't received your vaccine, and you are eligible, now is the time.  
The vaccine is one extra layer of protection against COVID-19. The vaccine doesn't end the pandemic, or the risk of the virus. It is an added layer of protection. We must all continue to practice precautionary measures, like physical distancing, handwashing, and wearing a mask when needed.  
Support
Eeyou Istchee COVID-19 Info-line - Call (9 am-6 pm) or inbox @creehealth on Facebook. Leave your name & number.
Wiichihiiwaauwin Helpline - 24/7. Cree speakers and Elders are available upon request