Update on Outbreak Investigation
Summary
There are now 34 confirmed cases of COVID-19 linked to the outbreak in Eeyou Istchee
Featured media
Image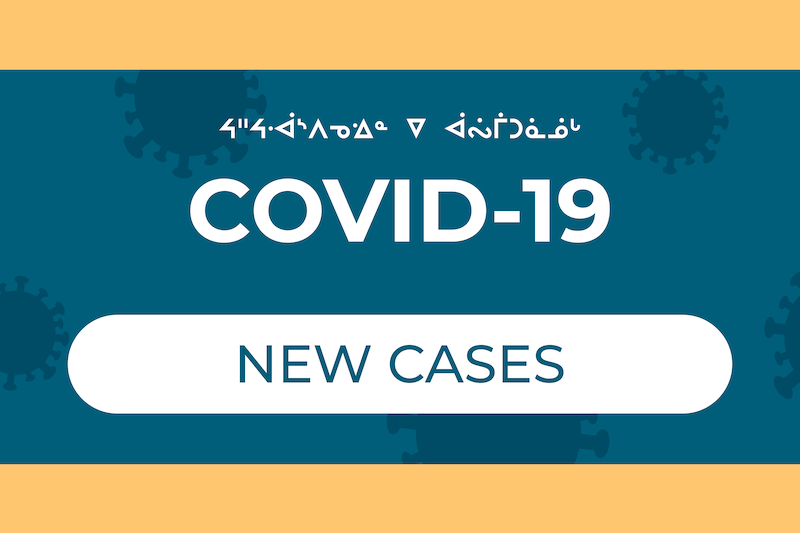 Content
·        3 of those cases involve people outside Eeyou Istchee/Region 18.
·        31 active cases of infection in Eeyou Istchee communities.
·        Cases in this outbreak are tied to 3 social events held December 31 – January 7.
·        379 people so far have been called through contact tracing. 
·        304 people have been tested. Only people with significant contact to positive cases are tested.
·        Public Health is waiting on 74 test results as of Tuesday morning.
If you are waiting for a test result, we know this can be a stressful time. We ask for your patience and understanding. A nurse or physician will call you once they have the results.
If you have received a negative COVID test result, you should still be self-isolating. A Public Health professional will contact you.
If you think you are connected to social events mentioned above, please self-isolate now, and call the COVID-19 Info-Line at 1-866-855-2811. They will arrange for a member of the contact tracing team to review your situation, in full confidentiality.
Everyone's cooperation with Public Health measures to contain further, possible transmission of the virus is greatly appreciated, and will help protect communities affected by this outbreak.
Public Health is supporting people who are self-isolating. The Health Board and Cree Leadership encourage all community members to show solidarity in this difficult period.
New Phase Levels
·        Ouje-Bougoumou and Mistissini are at Phase 1
·        Waswanipi, and Nemaska are at Phase 2
·        Waskaganish, Eastmain, Wemindji, Chisasibi and Whapmagoostui are at Phase 3
Details about Phase restrictions
Many communities have additional restrictions. Consult your local Cree Nation to find out what additional measures are in place.
Travel Advisory
Non-essential travel within Eeyou Istchee, or outside the territory IS NOT RECOMMENDED at this time. If you do have to travel anywhere, treat yourself as a person of risk, and follow all precautionary measures.
Abitibi-Temiscamingue (Region 8) is now considered an Area of Risk, effective Monday, January 10. Travel from that region requires mandatory self-isolation on return to Eeyou Istchee. For more information about travel and Areas of Risk, consult the Cree Nation Government's website at http://www.cngov.ca.
Notice to Wiichihiituwiin Clients
 If you are travelling to Abitibi for a medical appointment, please be aware of the curfew in place, from 8PM to 5AM.
·        You must carry a confirmation of your medical appointment, that you can obtain from your CMC.
·        You will need this confirmation if you are out in public after 8 PM.
·        Patients returning home from Val-d'Or will follow the same self-isolation protocol, known as 7/7, that Montreal patients currently follow.
 The Chibougamau Hospital is at a Level 4– Red Alert, effective Saturday, January 9. This means the conditions to visit your loved ones there have changed.
·        At this time, only one caregiver can visit patients in hospital at a time.
·        Patients are only allowed to received one (1) caregiver visit per day.
·        A maximum of 2 different caregivers can take turns.
Update on Vaccination Campaign
The Cree Nation and Cree Board of Health are ready to launch a regional vaccination campaign. The full shipment of the first doses of the Moderna vaccine is expected to arrive in Eeyou Istchee as early as January 16.
CBHSSJB will receive all required 1st doses for everyone who lives in Eeyou Istchee, who is eligible, and who wants to be vaccinated. The vaccine is not recommended for youth under 18, and pregnant women. If you are pregnant, talk to your doctor about the vaccine. 
Information about the vaccination campaign rollout in each community will be shared this week on local radio, social media, and the Cree Health website.
Support
Learn about the new phases of the pandemic. The measures described in each phase are general. Check with your community for specific measures.
In Eeyou Istchee, the Moderna vaccine campaign to fight COVID-19 starts the weekend of January 16. Get answers to questions you may have about the vaccine
Wiichihiiwaauwin Helpline - 24/7. Cree speakers and Elders are available upon request
Questions?
Eeyou Istchee COVID-19 Info-line - Call or inbox @creehealth on Facebook. Leave your name & number.