Introduction of the 3 new representatives on the CBHSSJB Board of Directors
Summary
The CBHSSJB is pleased to announce the election of three new members of our Board of Directors. Their appointment was confirmed at the Board meeting of December 3-5, 2019.
Featured media
Image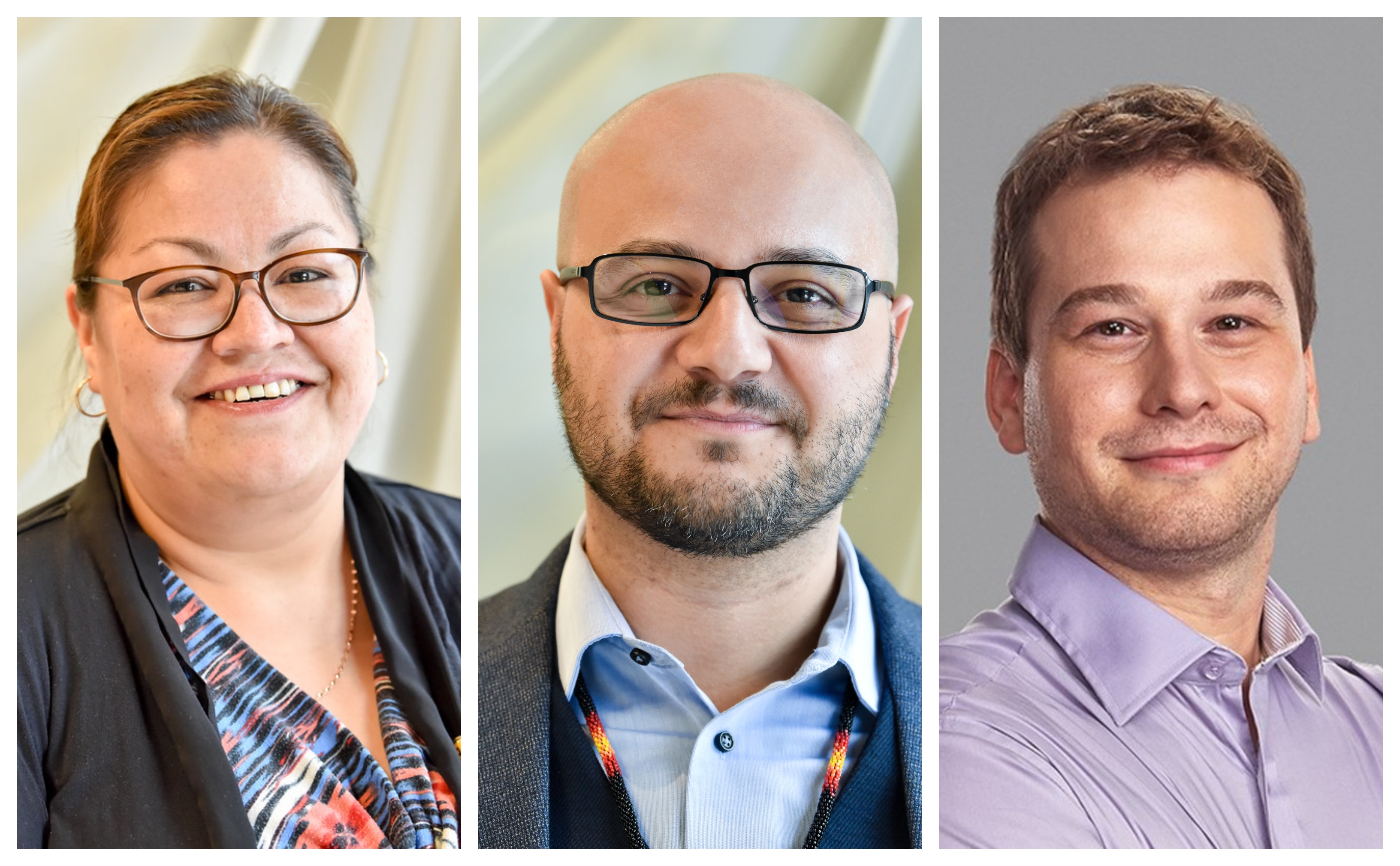 Darlene Shecapio-Blackmith was elected as Representative for the community of Ouje-Bougoumou. 
Nicholas Ortepi replaces Reggie Tomatuk as Representative for Non-Clinical Staff. Dr. Robert Tremblay replaces Dr. Darlene Kitty as Representative for Clinical Staff. Dr. Kitty and Reggie Tomatuk had served two consecutive 3-year terms.
Darlene Shecapio-Blacksmith is the Director of Social Development for the Oujé-Bougoumou Cree Nation. Her education and work experiences have centred on social work, mental health and addictions, and Indigenous studies. She writes, "Healing is where my heart is, it's my passion.
"Put your hand in my hand, and together we will do what we could not do alone."
This statement strengthens my belief in what we must do to see our people happy and healthy again... working towards our collective healing is what my heart desires; to one day see our people live the fullness of Iiyiyuu Miyupimaatisiiun! I'm a single mother of a great young man and a kuukum of an adorable bundle of joy. Oujé-Bougoumou is where I call home and definitely where my heart is, and of course our Eeyou Istchee. In a nutshell, I love what I do! Meegwetch!"
Nicholas Ortepi is a Specialized Application Analyst with the IT Resources Department. Cree who has lived in Chisasibi since 2011. He holds a BA in Sociology from Nipissing University, a BA in Computer Science from Laurentian University, and he is pursuing a Graduate Diploma in Health and Social Services Management as part of the Indigenous Succession Program of the CBHSSJB. Nicholas is Vice President of Communications, Information and Mobilization of the CSN union bargaining unit representing CBHSSJB employees. A strong advocate for Indigenous leadership and ownership of health and social services in Eeyou Istchee, he wrote in his campaign statement, "I am not shy to speak truth when it is needed. I think that I got this trait from my late Gookum in Waswanipi […] Our voices are the voices of the CBHSSJB. We are why this organization exists, from and for the people of Eeyou/Eenou Istchee. It is through us that the CBHSSJB will find greater and greater success. It is in partnership together that we will all move forward, arm in arm."
Dr. Robert Tremblay graduated from Family Medicine at McGill University in 2013 and has since been practicing in the community of Chisasibi. He currently holds a faculty lecturer position with McGill University and enjoys teaching family medicine residents throughout eastern Canada through his work with the Canadian Medical Association. Since 2017, he has been Deputy Chief of Medicine at Chisasibi Hospital, and sits on several committees for the Association of Councils of Physicians, Dentists and Pharmacists for the James Bay region. Robert has a particular interest in mental health and is the co-organizer of the CBHSSJB Mental Health Day for clinical staff since 2018. Of importance to him are education of staff and trainees, employee retention and implementation of local and regional projects within the Cree Health Board.