Description
ᐄᔨᔨᐅᔨᒧᐎᓐ | IIYIYIUYIMUWIN
FEB 9
Update presented by CHB Vice-Chairperson Christine Petawabano
Summary
This has been a difficult month in Eeyou Istchee, as we experienced our first outbreak of COVID-19 cases. Today we have good news to share, which is that the outbreak is contained.
There have been no new cases reported in Mistissini and Ouje-Bougoumou for several days. Most of the people who caught COVID during this outbreak have recovered from the disease. The Cree Health Board, and Cree leadership hope that we will have more days without any new cases.
Featured media
Image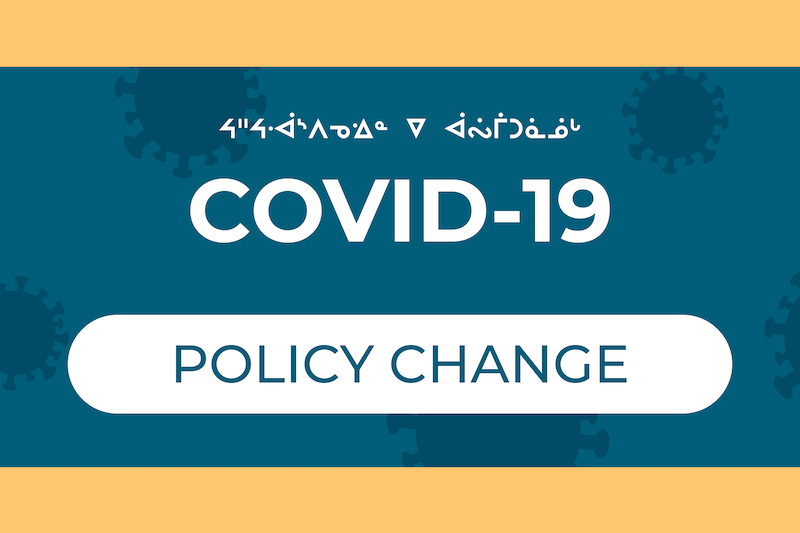 Content
Inland Outbreak Update
We are proud of the resilience our Cree Nation showed during this outbreak. Our people had to follow extreme measures that deeply affected how we usually live together in our communities.
Not being able to travel, or gather, or visit each other in our homes required sacrifices from many people and families. We are stronger because of this experience. And we've learned new lessons about COVID-19.
Lessons learned
restricting travel between communities can stop the spread of the virus across our region.
restricting visits between people of different households can limit the spread of the virus within a community.
Some of these restrictions will stay in place for a while longer. All non-essential travel between communities in Eeyou Istchee is not recommended, and is subject to the 14-day Mandatory Self-Isolation Law. Exceptions are made for residents of a community returning
home or the transportation of children (under 18) to their parent, who should not be subject to the 14-day mandatory self-isolation.
A community can consider moving to another Phase of Deconfinement when it has been at least 14 days since the last case.
Mistissini has now gone 11 days since the last positive case, and Ouje-Bougoumou has gone 12 days since its last positive case. As a result, Mistissini and Ouje-Bougoumou will stay in Phase 1 for a few more days.
A reminder that in Phase 1, no gatherings or visits are allowed with people outside your household. This includes visits at home, car rides, and cookouts.
Other communities in Eeyou Istchee, including Waswanipi, Nemaska, Waskaganish, Eastmain, Wemindji, Chisasibi, and Whapmagoostui will move to Phase 3.
In Phase 3:
Outdoor gatherings of 10 households are allowed.

Indoor gatherings of 3 households are allowed. This includes private gatherings, and

indoor public events likes sports and games.

Offices can be open as long as precautionary measures are maintained.
Quebec Travel Update
Region 17 (Nunavik) and Eeyou Istchee (Region 18) are not considered Areas of Risk. But given the different travel restrictions within Eeyou Istchee, people should check with their PSO before planning to travel.
The Quebec government has brought in new measures for Northern Quebec that apply to neighbouring regions. These measures do not apply within Eeyou Istchee on Category 1 lands. These measures are for Region 10 (Chibougamau, Chapais, Matagami, Lebel-sur- Quevillon, and Radisson), Abitibi-Temiscamingue, and Saguenay Lac St-Jean.
Quebec refers to these measures as the "Orange Zone". There is still a curfew in place, and indoor/outdoor gatherings are not allowed. Businesses will reopen with restrictions on how many people can enter. Restaurants will open for dining, but only residents of the region can enter. Bars are closed.
Regions in Southern Quebec are still considered Red Zones. These include Gatineau, the Laurentians, Montreal and Quebec City.
Travelling to these regions is not recommended at this time. For more information about the Map of Areas of Risk, consult the Cree Nation Government website.
Update on Vaccination Campaign
The Moderna Vaccination campaign continues in Eeyou Istchee. So far, 9,313 people in Eeyou Istchee have been vaccinated. There are still first doses available for people who are eligible. Call your CMC to make an appointment, if you would like to be vaccinated. The vaccine provides an extra layer of protection against the virus.
Post-secondary students studying outside Eeyou Istchee will be able to get their vaccine when they come home. They need to make an appointment. Details are available on the Cree Health Board website, or by calling the COVID Info-Line at 1-866-855-2811.
The Cree Health Board is finalizing plans to have our Wiichihiituwin long-term patients and escorts at Espresso vaccinated. We will be able to share more information about this soon.
A final note about our youth in school: In-class instruction at elementary and secondary schools in Whapmagoostui and Ouje-Bougoumou started again this week. Mistissini students continue to learn online.
The school board is sending out 300 laptops to Waskaganish, Chisasibi, Nemaska, Mistissini and Ouje-Bougoumou, to support high school students. We support all students and families who are learning in these challenging circumstances.
Wiichihiiwaauwin Helpline - 24/7. Cree speakers and Elders are available upon request
Updated
February 10, 2021