Departure of Robert Auclair, Director of Youth Protection
Featured media
Image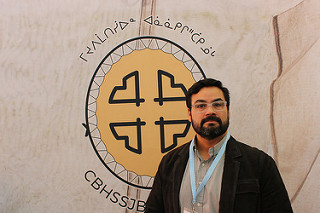 Robert Auclair, Director of Youth Protection (DYP) for Eeyou Istchee since July 2009, made the decision to leave the CBHSSJB, in order to seek a more balanced life and commit quality time to raising his young family. 
During his nearly 10 years as DYP, Robert Auclair advocated for legislative changes to help the CBHSSJB offer culturally safe youth protection and healing services, and to protect the rights of all Indigenous children and youth in Quebec. Among these, 
Bill 21 modified the Professional Code of Quebec to enable culturally specific and recognized training for YP workers; 
Robert Auclair participated in the traditional adoption committee and Cree working group that led to Bill 113, bringing about amendments to the Civil Code of Quebec to recognize cultural adoption; 
Robert advocated for Law 99, which amended the Youth Protection Act to recognize culture, language and identity as fundamental rights of Indigenous children. 
In a memo to his team sent on Friday, March 22, Robert Auclair wrote: 
"There were many challenges and obstacles along the way. I have grown leaps and bounds in my professional career. All with the help and support of my family, you my professional family, my current and former supervisors and mentors, and the current and former Chairperson and Board of Directors. 
After deep thought and contemplation, after a few months, after discussions with my family and supervisors, I have made the difficult decision to resign.(…) I am at peace with my decision."
The Chairperson and Executive Director noted Robert Auclair's strong legacy of dedicated service to the children and families of Eeyou Istchee and the Cree Nation.
In the interim, Taria Matoush, Assistant Executive Director for Pimuhteheu services, was named interim Director during the transition period.