CBHSSJB Update on Outbreak Investigation
Description
ᐄᔨᔨᐅᔨᒧᐎᓐ | IIYIYIUYIMUWIN
JAN 21
Update presented by CHB Vice-Chair Christine Petawabano
Summary
Public Health continues to investigate a situation of concern involving a COVID-19 case in Whapmagoostui
Featured media
Image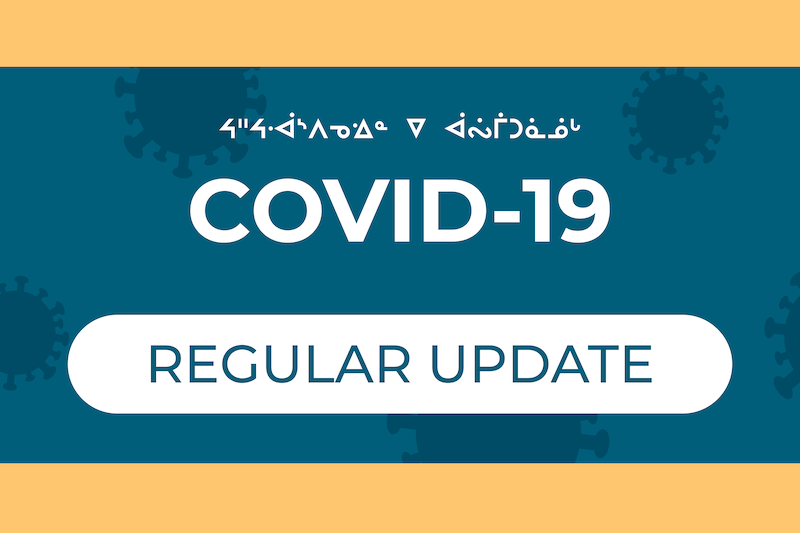 Content
Public Health continues to investigate a situation of concern involving a COVID-19 case in Whapmagoostui. 
Contact tracing is underway, and has included some residents in Chisasibi. Many people called through contact tracing are now isolating, have been tested, and are waiting for results. More information about this situation will be available soon.  
Public Health's contact tracing team also continues to identify potential chains of transmission linked to the inland outbreak earlier this month, and is taking measures to contain possible, further spread of COVID-19 infection.   
There are now 69 confirmed cases linked to this outbreak, with one of those cases involving a person outside Eeyou Istchee.  
Phase 1 restrictions now in effect in all communities of Eeyou Istchee support the efforts of Public Health and Cree leadership to contain this outbreak. 
The Cree Health Board encourages everyone to respect the restrictions on travelling and gatherings. 
No gatherings with people outside your household are allowed, including car rides and cookouts. 
These restrictions make contact tracing work easier, and will reduce case numbers.  
1,090 people have been identified and called, so far, through contact tracing.  
951 people have been tested so far (note that only people with significant contact to positive cases are tested.) 
Public Health is waiting for 205 test results as of Thursday morning. 
12 people have now recovered from infection in this outbreak (including the case outside Region 18.) 
It is encouraging to see people begin to recover from COVID-19 infections. Please note that:
People who have recovered cannot pass the virus to another person. 
It is safe to be around them, as long as precautionary measures such as physical distancing and wearing a mask are respected. 
People who have recovered from a COVID-19 infection can be vaccinated, and should get the Moderna vaccine, as this is an important precautionary measure.  
Only a Public Health professional can determine whether a person has recovered from a COVID-19 infection. 
When a person is determined to have recovered depends on the specific circumstances of their case. 
Reminder for test result wait times:  
Positive test results are available within 48 hours. 
Negative test results are available between 7-10 days. 
People can inbox their name and phone number to the Cree Health Facebook page if they have questions about test results. That information will be given to the contact tracing team, and they will receive a follow-up call.
Anyone waiting for a test result should continue to isolate. After receiving a negative COVID-19 test result, people should continue to isolate until they speak with a Public Health professional. 
Vaccination Campaign 
More than 6,000 people in Eeyou Istchee have now been vaccinated since the start of the Moderna vaccine campaign. 
The Moderna vaccine is available to everyone over the age of 18, including women who are breastfeeding. 
If you are pregnant, speak with your doctor. 
The vaccine is an additional layer of protection against COVID-19. 
Vaccination does not mean the pandemic is over. 
Support
In Eeyou Istchee, the Moderna vaccine campaign to fight COVID-19 began January 16. Get answers to questions you may have about the vaccine below.
Learn about the new phases of the pandemic. The measures described in each phase are general. Check with your community for specific measures.
Wiichihiiwaauwin Helpline - 24/7. Cree speakers and Elders are available upon request
Questions?
Eeyou Istchee COVID-19 Info-line - Call (9 am-6 pm) or inbox @creehealth on Facebook. Leave your name & number.