Bella Petawabano Addresses Cree Youth at CNYC Health Conference
Featured media
Image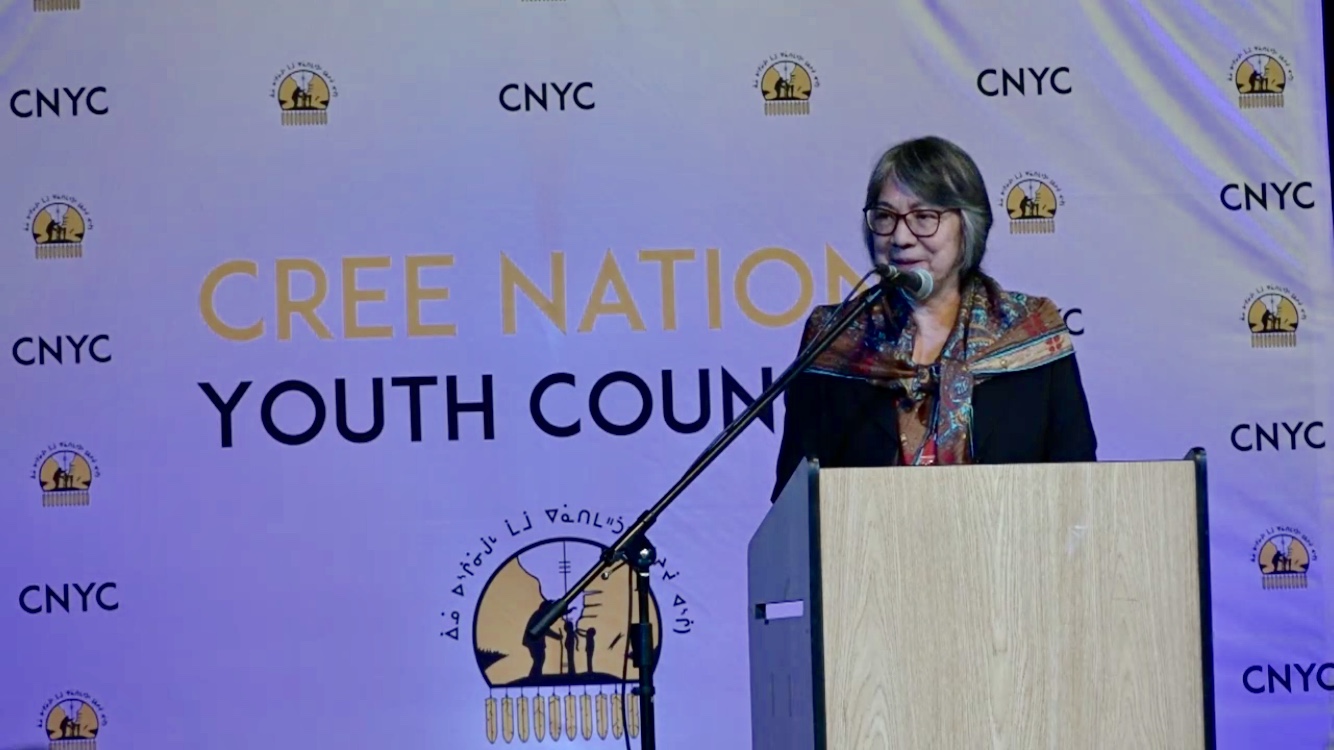 On February 12, 2019, CBHSSJB Chair Bella M. Petawabano was one of the keynote speakers at the 2019 Cree Health Conference organized by the Cree Nation Youth Council (CNYC) in Nemaska.
The Chairperson's remarks touched on her own experiences as a young person who was born and raised on the land, and then sent to residential school at the age of 10. She outlined some of the challenges facing Eeyou/Eenou youth today: high rates of substance use, suicide attempts and lifestyles that create high risk for early onset of diabetes. She drew links between these issues and underlying causes such as poor housing conditions and food insecurity.
Calling on both the older generations and the youth to be solutions-oriented, Bella Petawabano gave several examples of successful partnerships that have improved Cree Health Board services for the younger generation, and made the services more culturally safe: among them, the HEY project, Mistissini Hub and Land-Based Healing programs developed by Nishiiyuu.
Finally, the Chairperson described the Cree Succession Program, which is helping to train and mentor the next generation of leaders and caregivers in the Cree Health Board network across the region. The CBHSSJB is offering many career opportunities for youth in every community. "I encourage the youth to remain in school, achieve higher learning and experience to eventually take over the leadership and management of the CBHSSJB. In order to do this, you need to be healthy; physically, mentally and spiritually. You are the future," she concluded.