19th case of COVID-19 reported for Eeyou Istchee
Summary
The Public Health Department has confirmed a 19th positive case of COVID-19 for Eeyou Itschee (Region 18)
Featured media
Image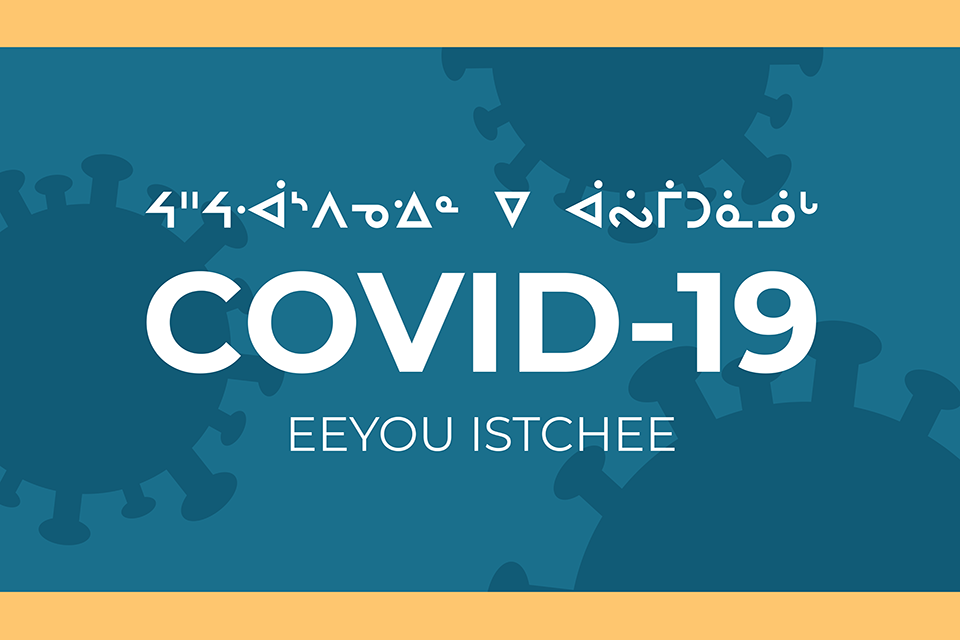 Content
This person was receiving treatment for an unrelated medical condition in a Montreal hospital when they likely contracted the virus during an outbreak on their ward. They had been outside of Eeyou Istchee for at least 14 days when they became infected with the coronavirus.
Contact tracing identified two close contacts in Montreal, who are now in isolation and will be tested. 
Wiichihiituwin continues to take all necessary precautions to protect clients who require essential medical care in the south, as well as the escorts who support them during their travel and stay.  
Wiichihiituwin is striving to respond to the needs of clients and escorts during this difficult time. The Cree Health Board encourages patients and escorts to ask for help and support.
No matter where you are, continue to follow Public Health recommendations:
wear a mask
wash your hands frequently
maintain appropriate physical distance (2 metres, or 6 feet) from people who aren't members of your household. 
Stressed?
Wiichihiiwaauwin Helpline - 24/7. Cree speakers and Elders are available upon request
Questions?
Eeyou Istchee COVID-19 Info-line - Call or inbox @creehealth on Facebook. Leave your name & number.