COVID-19 Vaccination Clinic in Waswanipi
Date
Mon, Mar 1 - Fri, Mar 5 2021, All day
Image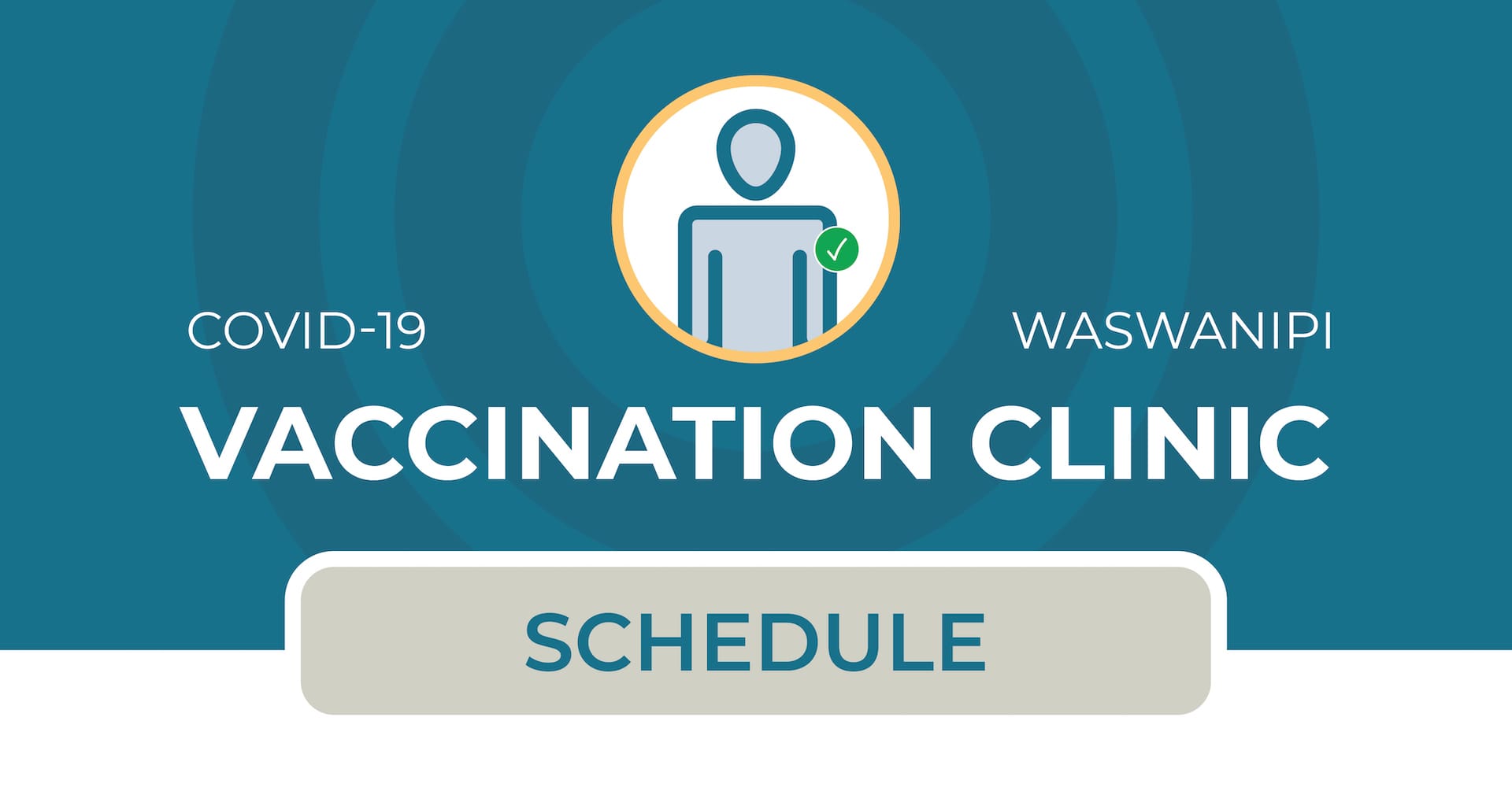 Call Barbara Sam to make an appointment 819-753-4010.  When 10 names have been gathered, Barbara will ask all of them to come at a certain time to get vaccinated. 
Support
In Eeyou Istchee, the Moderna vaccine campaign to fight COVID-19 began January 16. Get answers to questions you may have about the vaccine below.
Eeyou Istchee COVID-19 Info-line - Call (9 am-6 pm) or inbox @creehealth on Facebook. Leave your name & number.
Wiichihiiwaauwin (Mental Health) Helpline - 24/7. Cree speakers and Elders are available upon request