S-2021-0031.0032E- Social Assistance Worker (Intake Worker)- Youth Protection 2 Positions
Status
Permanent Full Time
Salary
Min (1) $23.12 – Max. (12) $33.61
Description
**This position is for INTERNAL EMPLOYEES ONLY**
----------------------------------------------
Person who conducts socially oriented activities in accordance with the techniques specific to her/his profession
SPECIFIC FUNCTIONS
The Following the policy and procedures of the C.B.H.S.S.J.B. and within the framework of the Youth Protection Act, Youth Criminal Justice Act, L.H.S.S.S. and C.M.C. mandate, the person will have to support, intervene, and refer the individuals, families & community to the appropriate resources in the organization.
• Assess service needs of youth/children and parents who are entrusted to him/her by virtue of the YPA or the Act respecting health & social services to support them and refer them as needed to the appropriate resources;
• More specifically, he/she will receive reports regarding children, analyze them briefly and decide whether they must be evaluated further;
• When required, he/she can refer the intervention for emergencies and support the evaluation and treatment in continuity in accordance to the laws in effect.
• According to the responsibilities for his/her job title, the position holder shall refer the individual or family to the Department of Youth Protection's regional services for the application of the psychosocial treatment plan required by the department's clientele.
Requirements
Education:
• Must have a college diploma (DEC) in technique of social work or other relevant college discipline of a recognized school by the competent ministry.
• This job also includes the person who, hold a certificate of college studies in Social Work Techniques or Social Assistance Techniques.
• Applicants with an attestation of college studies in Educators in Native Childcare Services or Special Needs Education aboriginal and Inuit children may be considered.
In the absence of applicants with the above-mentioned requirements, applicants with the below detailed requirements can be considered.
Education:
• Must have a completed secondary 5 diploma from a recognized school by the competent ministry.
Experience:
• Must have 3 years of experience in the field of Youth Protection;
• Must have successfully completed the CHARLIE and PCFI trainings.
Knowledge and Abilities:
• Knowledge of Youth Protection Act, YCJA and LHSSS, in their legal aspects as well as clinical concepts;
• Knowledge of and experience with public and community health prevention and promotion related approaches, methods, issues and programming (and in First Nation contexts being an asset);
• Knowledge of MSSS programs and regulations for first lines services is an asset;
• Knowledge of Cree culture, and social/health issues in Eeyou Istchee is an asset;
• Knowledge of Eenou/Eeyou Miyupimaatisiiun healing practices and paradigms is an asset;
• Good understanding of developmental psychology, and social domains;
• Ability to work with the targeted clientele
• Excellent teamwork skills;
• Excellent critical thinking, organizational and decision-making skills;
• Autonomous, likes to take initiative, flexible, discrete and empathetic;
• Excellent communication skills, both group animation, written and presentation;
• Ability in office-related computer applications;
• Willing to undergo training for the PI application.
Language:
• Fluent in Cree and English.
Other:
• Valid driver's permit class 4B meeting the standards of the Société d'assurance automobile du Québec and the Ministère des Transports du Québec;
• Excellent driving record: Driving Record Request (SAAQ clic online Services – Citizens).
Additional Information
Posting number
S-2021-0031.0032E
Updated
February 23, 2021
Other ways to apply
Please forward your resume to:
Cree Board of Health and Social Services of James Bay
With your application, please make sure to specify the posting number and the job title.
We thank all candidates who apply, however only those selected for an interview will be contacted.
In accordance with various Sections of the James Bay and Northern Quebec Agreement (JBNQA), the organization has the objective of staffing all of its positions with qualified and competent beneficiaries of the JBNQA.
Image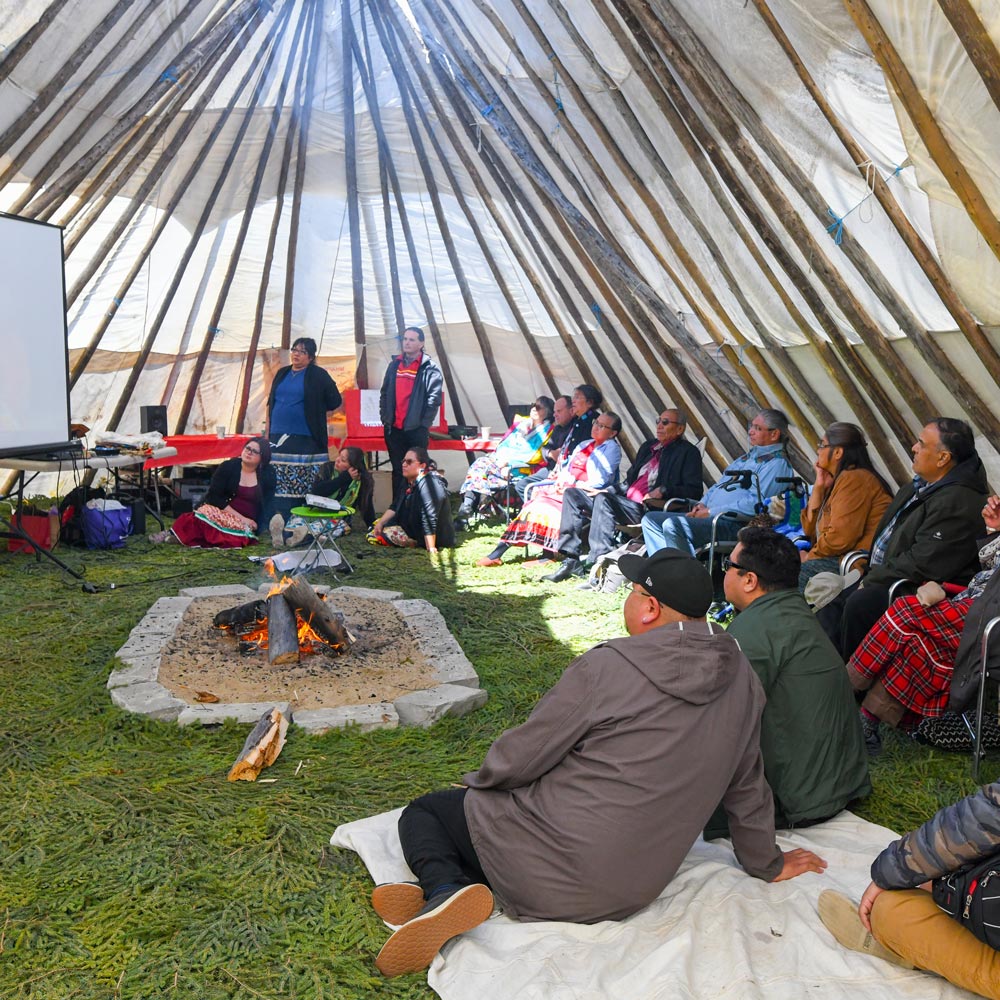 Life in Eeyou Istchee
We are the Cree of Eeyou Istchee. We call ourselves Eeyou and Eenou. Our name means simply "the people". Clients of the CBHSSJB include the almost 18,000 people residing in the nine Cree communities and scattered throughout the territory at hunting camps, mine sites, hydro-electric installations and logging camps.
The best way to experience the Cree way of life is by participating in community and cultural activities. Most communities have an ice rink, fitness centre and a gymnasium. Several communities, including Chisasibi, have indoor pools. Ask the Community Health Representative or Community Organizer at the clinic about opportunities to participate in Cree cultural activities such as walking out ceremonies. The region offers some of the world's best fishing, canoeing, hiking and snowmobiling.