Salary
It depends on the job title
Description
RECALL LIST HIRING POSSIBILITIES
We are currently looking for applicants for the community of Chisasibi
-Maintenance worker
-Vehicle driver & Bus driver
-Security guard
-Housekeeping attendant
-Cook
-Cook's helper
-Administrative officer & administrative technician
-Medical secretary
Requirements
EDUCATION & EXPERIENCE
• High School Diploma or relevant work experience
KNOWLEDGE AND ABILITIES
• Team work abilities;
• Autonomous, flexible and punctual;
• Practical, proactive and attentive to detail;
• Excellent communication skills
LANGUAGE:
• Fluent in Cree & English;
BENEFITS AND COMPENSATION
• Hourly salary in accordance to the salary scale of the MSSS
• Annual northern benefit between $6,099 and $20,825 depending on community and family status;
• Annual retention premium between $5,000/year and $11,750/year, based on years of service in the North;
• Cargo premium to compensate for the transport costs assumed by the employee to purchase food supplies
• Group insurance plan;
• Defined-benefit pension plan (RREGOP);
ABOUT US:
The Cree Board of Health and Social Services of James Bay is responsible for providing health and social services for all persons residing permanently or temporarily in the Eeyou Istchee region, the Cree Territory of James Bay. The health and social services offered are front-line services provided in the nine local CMCs as well as second line services through the regional hospital centre in Chisasibi. When second- and third-line services cannot be provided in the community, patients are transported to institutions affiliated with McGill University's Réseau Universitaire Intégré de Santé (RUIS).
Additional Information
Posting number
RECALL LIST
Other ways to apply
Please forward your resume to:
Cree Board of Health and Social Services of James Bay
With your application, please make sure to specify the posting number and the job title.
We thank all candidates who apply, however only those selected for an interview will be contacted.
In accordance with various Sections of the James Bay and Northern Quebec Agreement (JBNQA), the organization has the objective of staffing all of its positions with qualified and competent beneficiaries of the JBNQA.
Image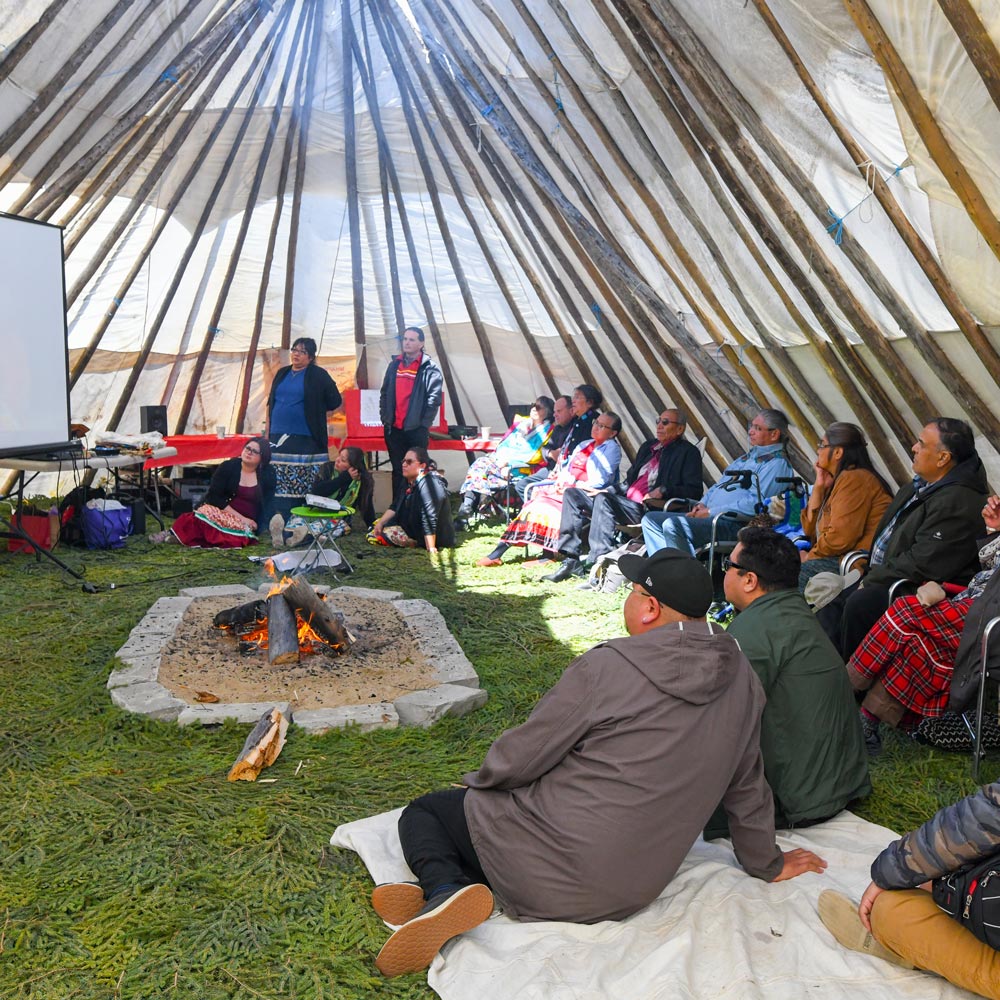 Life in Eeyou Istchee
We are the Cree of Eeyou Istchee. We call ourselves Eeyou and Eenou. Our name means simply "the people". Clients of the CBHSSJB include the almost 18,000 people residing in the nine Cree communities and scattered throughout the territory at hunting camps, mine sites, hydro-electric installations and logging camps.
The best way to experience the Cree way of life is by participating in community and cultural activities. Most communities have an ice rink, fitness centre and a gymnasium. Several communities, including Chisasibi, have indoor pools. Ask the Community Health Representative or Community Organizer at the clinic about opportunities to participate in Cree cultural activities such as walking out ceremonies. The region offers some of the world's best fishing, canoeing, hiking and snowmobiling.