P-2021-0972 Psychologist (1546)
Status
Permanent Part Time
Salary
Min.$26.42 - Max $49.82
Description
Person who, in accordance with the rules specific to the profession, designs and carries out psychological assessments and guidance, counselling and treatment activities adapted to service users' individual and collective needs.
Requirements
Education:
• PhD in Psychology;
• Member in good standing of the Ordre professionnel des psychologues du Québec.
Please note that applicants with a Master's degree in Psychology may be considered but shall be hired with a different job title
Please note that applicants registered as Psychotherapists and meeting the experience requirements detailed below may be considered for this position.
Experience:
• Clinical experience carrying out psychotherapeutic interventions with clients of various ages;
• Experience with community-based interventions and coordination of service plans is an asset;
• Experience with systemic approaches, cognitive behavioral therapy, trauma focused assessments, and crisis intervention is an asset;
• Experience working with children, adolescents, and their parents is an asset;
• Experience working with trauma, childhood abuse, and attachment related issues is an asset;
• Experience working with substance abuse issues is an asset;
• Experience working with Indigenous Peoples is an asset.
Knowledge and Abilities:
• Ability to evaluate and assess client needs, and to develop psychotherapeutic interventions
strategies based on the assessment;
• Ability to communicate theoretical and practical knowledge, as applied to coaching and training;
• Familiarity with other forms of therapy including mindfulness based (MBCT), Narrative, Solution Focused Brief (SFBT), Play therapy, dialectical therapy is an asset;
• Excellent communication and interpersonal skills;
• Excellent critical thinking, synthesis, organizational and decision-making skills;
• Practical, attentive to detail and analytical;
• Sense of accountability, resourcefulness and vigilance;
• High adaptability capacity;
• Open minded to other's language, culture, values and beliefs;
• Knowledge of Cree culture and language, social/health issues and Eenou/Eeyou Pimaatsiiun healing practices and paradigm is an asset;
• Good teaching skills.
Language:
• Fluent in English;
• Fluency in Cree or French is an asset.
Other:
• May require to be on-call
LANGUAGE
• Fluent in English;
• Fluency in Cree or French is an asset.
OTHER
• This position includes on-call periods.
Additional Information
Posting number
P-2021-0972
Other ways to apply
Please forward your resume to:
Cree Board of Health and Social Services of James Bay
With your application, please make sure to specify the posting number and the job title.
We thank all candidates who apply, however only those selected for an interview will be contacted.
In accordance with various Sections of the James Bay and Northern Quebec Agreement (JBNQA), the organization has the objective of staffing all of its positions with qualified and competent beneficiaries of the JBNQA.
Image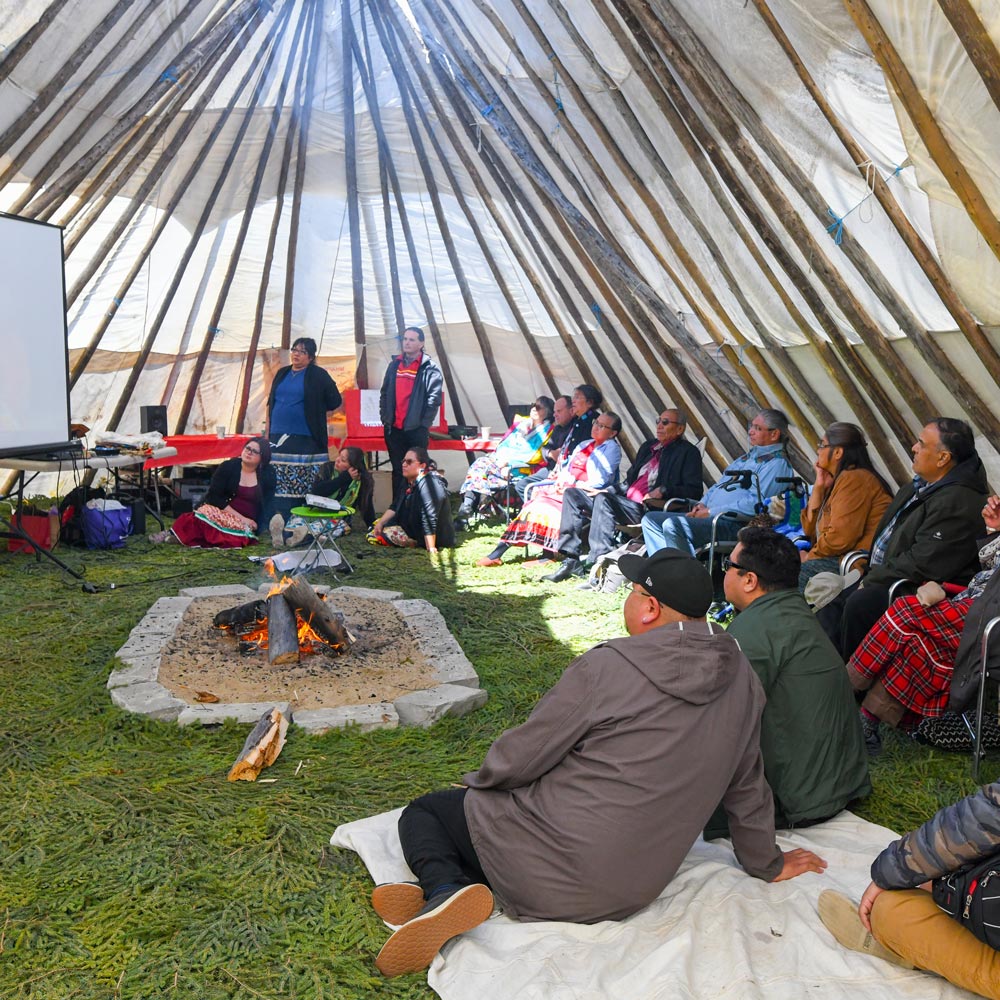 Life in Eeyou Istchee
We are the Cree of Eeyou Istchee. We call ourselves Eeyou and Eenou. Our name means simply "the people". Clients of the CBHSSJB include the almost 18,000 people residing in the nine Cree communities and scattered throughout the territory at hunting camps, mine sites, hydro-electric installations and logging camps.
The best way to experience the Cree way of life is by participating in community and cultural activities. Most communities have an ice rink, fitness centre and a gymnasium. Several communities, including Chisasibi, have indoor pools. Ask the Community Health Representative or Community Organizer at the clinic about opportunities to participate in Cree cultural activities such as walking out ceremonies. The region offers some of the world's best fishing, canoeing, hiking and snowmobiling.