P-2021-0771.Establishment Advisor (1106)
Status
Permanent Full Time
Salary
Min.$23.63 - Max $43.63
Description
**This position is for INTERNAL EMPLOYEES ONLY**
-------------------------------------------------
Person who applies professional techniques to oversee services that are offer jointly by the region's establishments. She/he studies community service management, analyzes and identifies the needs of local establishments and maintains relations with these establishments.
Requirements
Education:
• Bachelors in administration, social sciences or human science;
Experience:
• Two (2) years of relevant experience in project management.
Knowledge and Abilities:
• Good knowledge of MSSS legislation and regulations is an asset;
• Ability to communicate theoretical and practical knowledge as applied to coaching and training;
• Ability in computer office applications;
• Ability to manage multiple projects simultaneously;
• Ability to develop solid working relationship with colleagues, partners and members of the community;
• Ability to conduct data analysis;
• Excellent critical thinking, synthesis, organizational and decision making skills;
• Sense of accountability, resourcefulness and high adaptability capacity;
• Knowledge of Cree culture and language is an asset;
• Ability to work unsupervised and team work skills;
• Practical, attentive to detail and analytical;
• Flexible, discrete and empathetic.
LANGUAGE
• Fluent in English;
• Fluency in Cree or French is an asset.
OTHER
• Valid driver's license because required to travel to different communities.
Additional Information
Posting number
P-2021-0771
Other ways to apply
Please forward your resume to:
Cree Board of Health and Social Services of James Bay
With your application, please make sure to specify the posting number and the job title.
We thank all candidates who apply, however only those selected for an interview will be contacted.
In accordance with various Sections of the James Bay and Northern Quebec Agreement (JBNQA), the organization has the objective of staffing all of its positions with qualified and competent beneficiaries of the JBNQA.
Image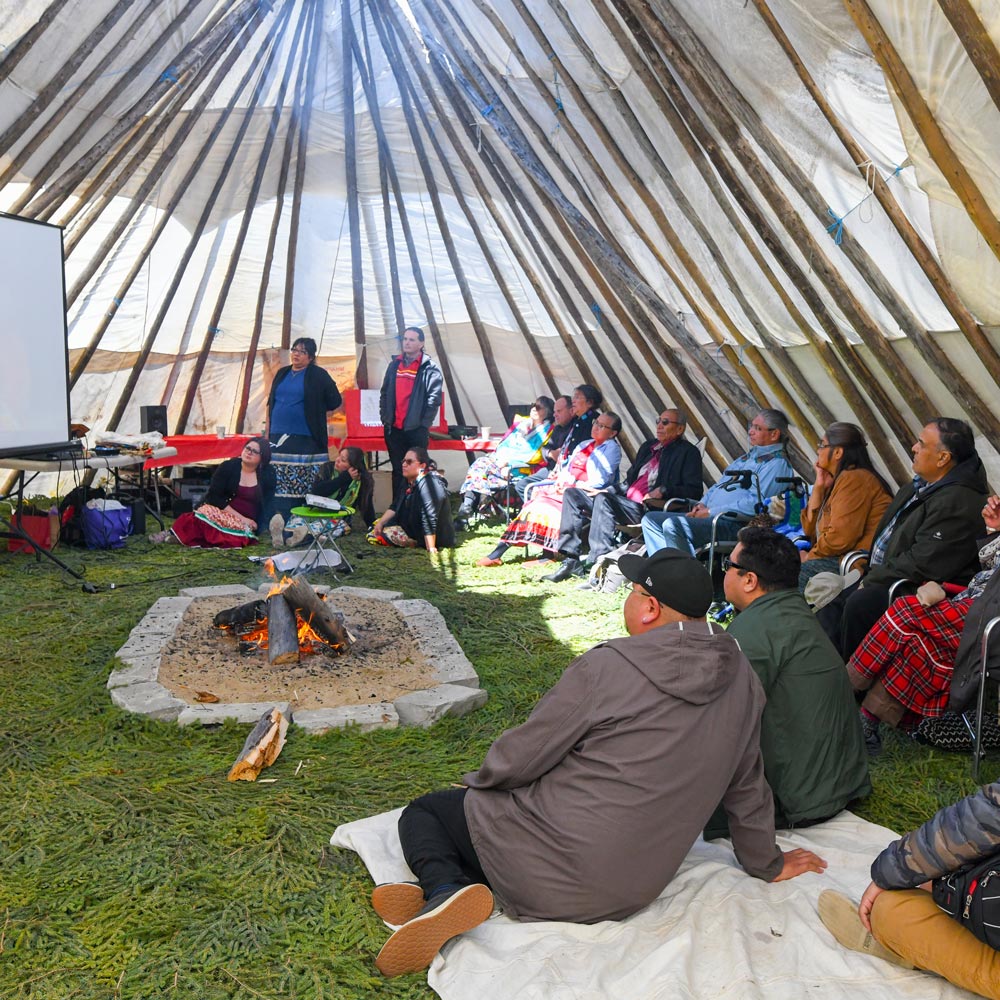 Life in Eeyou Istchee
We are the Cree of Eeyou Istchee. We call ourselves Eeyou and Eenou. Our name means simply "the people". Clients of the CBHSSJB include the almost 18,000 people residing in the nine Cree communities and scattered throughout the territory at hunting camps, mine sites, hydro-electric installations and logging camps.
The best way to experience the Cree way of life is by participating in community and cultural activities. Most communities have an ice rink, fitness centre and a gymnasium. Several communities, including Chisasibi, have indoor pools. Ask the Community Health Representative or Community Organizer at the clinic about opportunities to participate in Cree cultural activities such as walking out ceremonies. The region offers some of the world's best fishing, canoeing, hiking and snowmobiling.